Insight
To the bravest asset managers
Scroll
Will corona have a lasting impact on the maintenance sector, and by extension the industry and the whole world? That seems to be a rhetorical question.
About living and working in the post-corona era
Will corona have a lasting impact on the maintenance sector, and by extension the industry and the whole world? That seems to be a rhetorical question.
Because in the post-corona era, man and machine will continue to fail. The "foundational elements" of maintenance which Nowlan and Heap put forward in their Reliability Centered Maintenance in the 1960s remain valid, as do the 6 failure patterns and the P-F lifecycle. Only thing that will undoubtedly change is the way we will deal with this as people and as experts. Just like healthcare providers such as doctors and nurses in intensive care, our industrial healthcare providers such as operators, maintenance technicians and reliability engineers will also look for a new, safer way of working, partly out of a legal obligation, and partly out of self-protection.
As essential as the industry is for all our lives, our maintenance sector is vital for the industry. We are the cardiovascular specialists who when feasible predictively monitor the veins and the heart of our industry assets, preventively or curatively when necessary and thus help the core of our economical society to survive. Due to our crucial role within the industry, we are deeply intertwined with the whole of society and as a sector we also play a prevailing role in society which should not be underestimated.
Towards anthropocentrism 4.0
In "Modern Times" Chaplin workers were depicted as modern slaves who lived and worked to the rhythm of the assembly line. Because in those early days of industrialization, everything literally revolved around the (steam)machine.
Today, the machine comes next to humanity, such as in production halls where humans and robots work side by side. Asset management is also shifting more and more towards people. Man is the central axis of our work process, but therefore also the main source of calamities.
Only 30% of all problems are of a purely technical nature (or special cause effect), while 70% are caused by some kind of human intervention (common cause effect). It is therefore perfectly justified that a great deal of importance is currently attached to procedures and rules, standardization and consistent behavior to prevent technical calamities (failure or even standstill) and accidents (safety).
By working together with technology and being intensively supported by it, we can cover our human failures even further and limit the risks in all areas for everyone to the absolute minimum.
The opportunity of a good crisis
During the formation of the United Nations shortly after World War II, Winston Churchill proclaimed "Never miss the opportunity of a good crisis." From the ashes of the most inhumane war on an industrial scale, a global association with peace and cooperation as its main goals emerged.
The corona crisis is forcing employees to work remotely and children to achieve learning goals remotely. Through the use of digital tools this works miraculously well and sometimes even more efficiently than before. Let this be a valuable lesson for what maintenance can look like tomorrow.
Wouldn't it be more efficient to have just one pair of boots on the ground, supported by a few extra brains and eyes watching from a distance? This is what Artificial Intelligence (AI) and Augmented Reality (AR) can help achieve. Not tomorrow or the day after tomorrow, but today.
Fewer trips, fewer errors, less downtime, less costs, Higher returns, more production, more success, more job satisfaction. Something good can come from something bad, just like the UN came from World War II.
Courage as a dam against disaster
But we can do more than just making things more efficient. Because crises can, with the necessary courage and ambition, also lead to completely new industries and job creation. When in World War II German U-boats destroyed many US ships heading for the UK, the US quickly accelerated the construction of their Liberty ships from 6 months to 4 days for one ship, due to exponentially increased efficiency (lean processes).
Ten years later, a storm surge in 1953 flooded entire parts of the Netherlands, the United Kingdom, Germany and Belgium. This disaster took the lives of thousands of people and also meant an unprecedented catastrophe that destroyed large parts of the economy and infrastructure.
But instead of giving up, the severely affected Dutch dared to take on this tragedy and developed the Delta plan. With this modern wonder of the world, our northern neighbors put themselves on the global map as specialists in waterworks, while at the same time creating a new economic branch.
Every crisis changes our general spectrum and how we look at processes. Because in traditions and acquired knowledge there is also a danger of rigidity and stagnation, just think of the joke of the sausage and the pan[1]. Now is a time of introspection and reflection, but also of action and change. Or as Martin Luther King put it: "We must build dikes of courage against the storm surges of fear."
Back to the future (tomorrow)
The fear of the new, like the fear of death, is inherent in people. The great unknown is a constant challenge for us as humans and as humanity. But change and "progress" are also essential elements in our personal story and larger historiography.
And the change is already permeating many sectors. In the medical sector, doctors are increasingly performing complex operations with robots More and more industries are proving that human-machine integration works, just think about Audi Brussels' state-of-the-art production lines What is the difference between a human vein and a machine cable.
---
[1] A woman is going to bake a sausage in the pan, and she cuts off the two ends of the sausage. Her husband asks, "Honey, why do you always cut those ends off?" The woman replies: "I don't know, you should ask our mother, she always does that." And they go to her mother. "Mommy" she asks "Why do you always cut those ends off the sausage?" Well honey," says her mother "We should ask the grandmother, she always does that." They go to her grandmother the next day. "Grandma?" they ask "Why do you always cut those ends off the sausage when you cook it?" "Oooh, yeah ... those ends ..." says the grandmother. "I don't remember, but your great grandmother always did, so we have to ask her." "Our great grandmother? She's already 102 years old!" someone calls out. "We want to know!" So, everyone goes to the retirement home. When they arrive at their great grandmother in the nursing home, they immediately ask "Great grandmother, why do you always cut off the ends of the sausage?" Great grandmother is a bit deaf. "Excuse me?" she cries. "Great grandmother, we cut the ends of the sausage, why do we do that?" "What?" she shouts, "Do you still cook with that little pan?"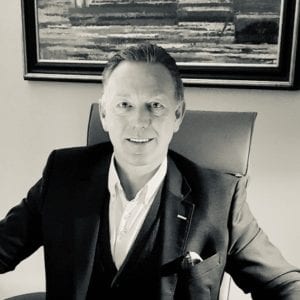 on
Feb 24, 2022 9:17:54 AM